The President of Finland announced plans to call Putin
Sauli Niinistö noted that he is "not the kind of person who does something from around the corner", therefore he intends to call his Russian colleague to discuss the country's desire to join NATO
Finnish President Sauli Niinistö said that he was going to call his Russian colleague Vladimir Putin. He said this in an interview with the Swedish agency TT and a number of other media, his words are quoted by the newspaper Hallandsposten.
He noted that relations between Helsinki and Moscow are changing.
"We will not be able to return to what they are used to, but Russia should be interested in ensuring that we do not have a lot of tension on the border, — pointed out by Niinistö.
For him, the turning point in relations came when, late last year, Putin demanded that NATO stop moving east, which the Finnish leader considered a violation of the right of Finland and Sweden to determine their own security policy, he said. "Last straw" was the Russian military operation in Ukraine.
"I'll call him [Putin]",— said the president, without specifying when. "I'm not the kind of person who does things around the corner. I intend to call him and let him know that the situation has changed, as we both know, — he added.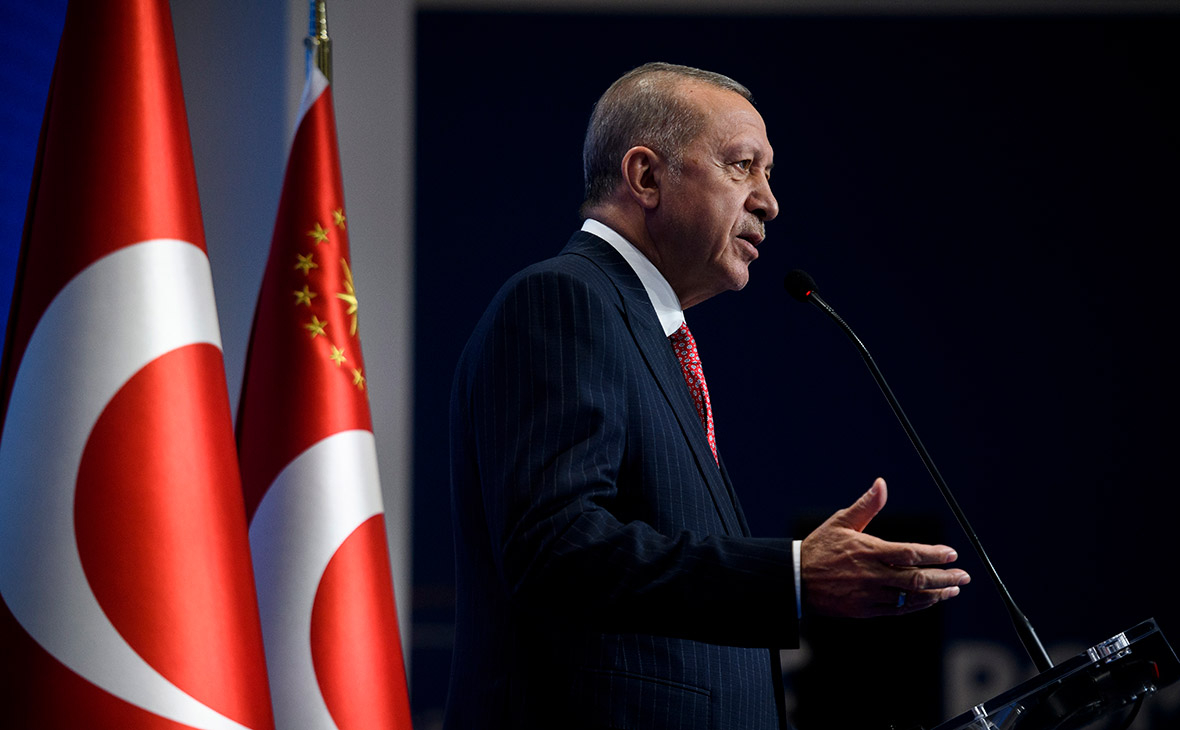 On May 12, Niinistö and Finnish Prime Minister Sanna Marin issued a statement that the country should immediately apply to join NATO, which, in their opinion, will strengthen the country's security.
Read on RBC Pro Pro So-so motivation: why you should not tie your salary to KPI Research Pro Four examples of reverse logistics and what advantages you can miss Articles Pro Currency crimes: how to secure your business and not become a victim of the law : How Brands Use the Theme of Sanctions in Marketing Articles Pro More than 25% of newcomers leave the company almost immediately. How to keep them Instructions Pro What specialists are especially in demand now and why – "Avito Rabota" Articles Pro Risks of staff reduction: how not to fall into the trap that Sweden will make a similar decision.
The last time the presidents of Russia and Finland spoke by phone was on 11 March. Then, as the Kremlin press service reported, Putin "explained in detail the reasons for the Russian special military operation to protect the Donbass, its goals and objectives, and also informed about the ongoing negotiations with Ukrainian representatives." Niinistö demanded an immediate ceasefire.
On May 13, US President Joe Biden called Swedish Prime Minister Magdalena Andersson and the Finnish President. Biden said he supported NATO's openness and the right of Sweden and Finland to "determine their own future, foreign policy and security arrangements." Niinistö wrote on Twitter that he told his American colleague about the country's next steps towards joining the alliance, noting that Finland appreciates the support from the United States. Sweden cherishes the same, Andersson said.
First Deputy Permanent Representative of Russia to the UN Dmitry Polyansky, speaking about the desire of Sweden and Finland to become part of NATO, did not rule out that these countries could become a "target for strike", if alliance troops appear on their territory. According to the diplomat, "this will be the worst decision for them, but not for Russia", which is ready to confront threats from the bloc.