The debate of candidates for the prime minister of Britain was interrupted by a roar in words about Russia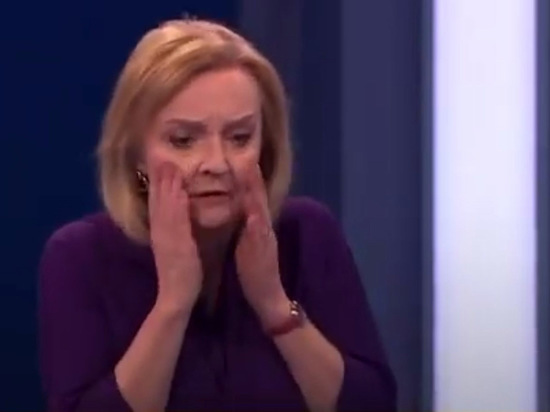 Photo: Still from video
Debate of candidates for the post of British Prime Minister, held on Tuesday between Foreign Minister Liz Truss and the former minister Rishi Sunak's finances were interrupted by some incident that cut off the live broadcast.
The incident happened during a speech by Truss, when the politician was talking about a Russian special operation in Ukraine.
"If he succeeds in Ukraine, it will not stop, – said the diplomat. "He will challenge freedom and democracy…"
At this phrase, several loud sounds were heard in the studio, similar to clapping or something heavy falling to the floor. Trass's gaze indicated that the source of the sounds was right in front of her.
"Oh my God!" – exclaimed the candidate for the premiere, after which she silently left the frame.
Next, instead of a picture from the studio, a "stub" was put on the viewers.
It soon became clear that the loud sound was caused by the fall of the debate moderator Kate Makkan, who lost consciousness. Later, Ian Collins, host of TalkTV, which aired the debate with The Sun, said that everyone on the set is "fine" now.