Guterres responded to Lavrov's accusations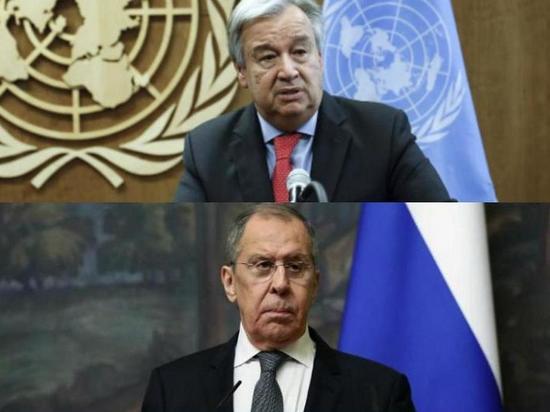 The UN responded to the accusation of Russian Foreign Minister Sergei Lavrov that the organization is deliberately prolonging the food crisis because it does not use Russian corridors for grain supplies.
The minister believes that UN Secretary General António Guterres, by his actions, which do not take into account the corridors announced by the Russian side, is prolonging the food crisis. Lavrov is sure that the UN plans to organize the export of Ukrainian grain in the first place.
To this, the official representative of the UN Secretary General, Stefan Dujarric, said that the head of the organization, António Guterres, advocates simultaneous access to world agricultural markets both from Ukraine and and from Russia.
"We did not set any priorities on this issue. The UN Secretary General is making every effort to get as much food as possible to the market, including products from Russia and Ukraine," Dujarric said, his words are quoted TASS