Foreign Ministry called Lithuania's decision on Russia a "terrorist country" extremist
Zakharova reproached Vilnius for keeping silent about NATO's "aggressive" actions in Yugoslavia, Iraq and Afghanistan and Vilnius's lack of support for the Minsk agreements. On May 10, the Seimas of Lithuania recognized Russia as a state "supporting terrorism"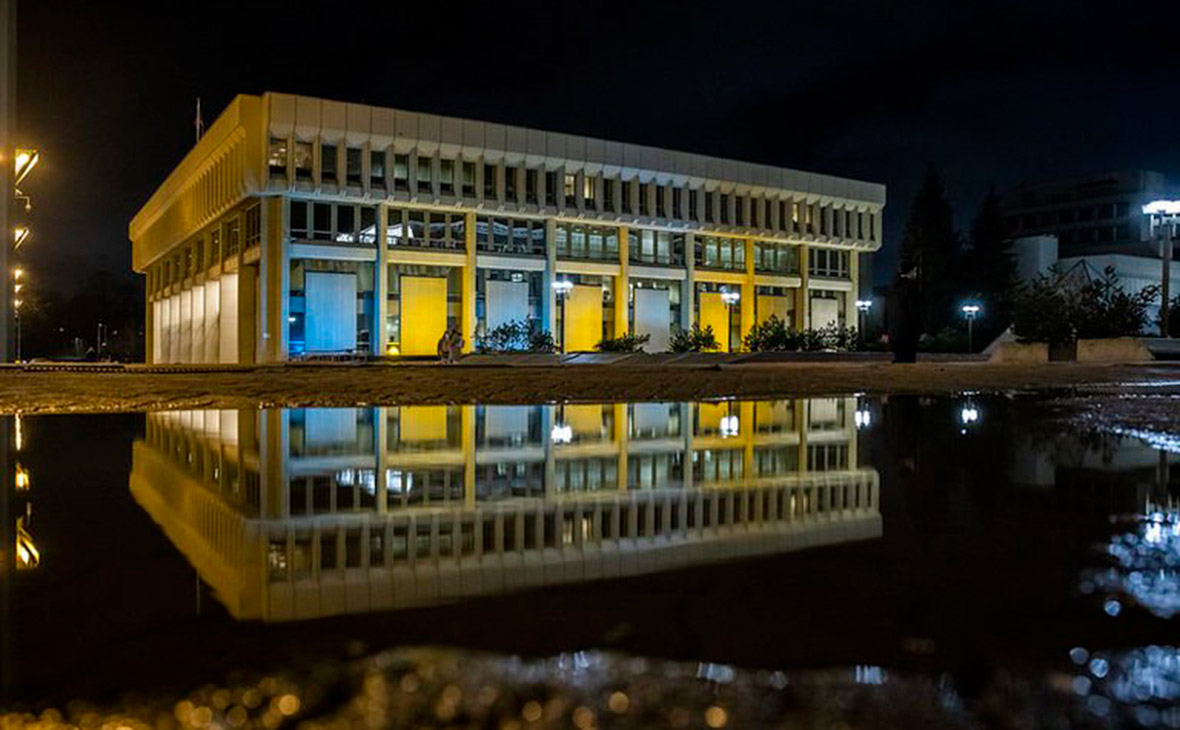 The building of the Seimas of Lithuania, Vilnius
The decision of the Seimas of Lithuania to recognize Russia as a terrorist state— extremist, Foreign Ministry spokeswoman Maria Zakharova said on Sputnik radio. In her opinion, the Lithuanian deputies did not proceed from the desire to resolve the situation in Ukraine.
The representative of the Ministry of Foreign Affairs stated that over the past eight years, Lithuania should have spoken out at least once in favor of the implementation of the Minsk agreements and "take care of the fate of the people who were killed in the Donbass." Zakharova noted that Lithuania, being a member of NATO, has never expressed concern about "illegal, aggressive" actions of the alliance, which "led to the emergence of new conflicts in places where they were not even planned." She cited the bombing of Yugoslavia, the war in Iraq and the situation in Afghanistan as examples.
The day before, the Lithuanian Seimas adopted a resolution recognizing Russia as a state that "supports and carries out terrorism." The deputies called the military operation in Ukraine a genocide and advocated the creation of a Special International Military Tribunal to "investigate and assess war crimes" by analogy with the Nuremberg and Tokyo Tribunals. The text refers to the events in Bucha, Irpin, Mariupol, Borodianka and Gostomel and "systematic serious war crimes and crimes against humanity". Members of the Lithuanian Parliament invited other states to apply the principle of universal jurisdiction to the events in Ukraine, which allows to prosecute persons without taking into account the place of crime and the citizenship of the accused and the victim.
US President Joe Biden also called for an international tribunal because of the situation in Bucha. In mid-April, he called the military actions in Ukraine a genocide: "[Russian President Vladimir] Putin is simply trying to wipe out even the very idea that one can be Ukrainian from the face of the earth. There is growing evidence of literally terrible things the Russians have done in Ukraine." Members of the Canadian Parliament gave the same assessment of the events in the country in their resolution. French President Emmanuel Macron refused to characterize what is happening in Ukraine in this way without a preliminary legal assessment.
The Kremlin called Biden's words about the genocide an unacceptable "perversion of the situation." Russia has repeatedly denied accusations of war crimes in Ukraine and stressed that, as part of the special operation, it strikes only at military targets. The Ministry of Defense called the footage of the bodies of dead civilians in Bucha published by Western media and Ukrainian politicians a provocation, and Foreign Minister Sergei Lavrov— staging.
Article content Authors Tags Subscribe to RuTube RBC Live broadcasts, videos and recordings of programs on our RuTube channel