Bloomberg learned about G7 plans to discuss sanctions against Russia with Zelensky
Country leaders will discuss and agree on potential new restrictions. According to the agency, Ukrainian President Volodymyr Zelensky has been invited to the online meeting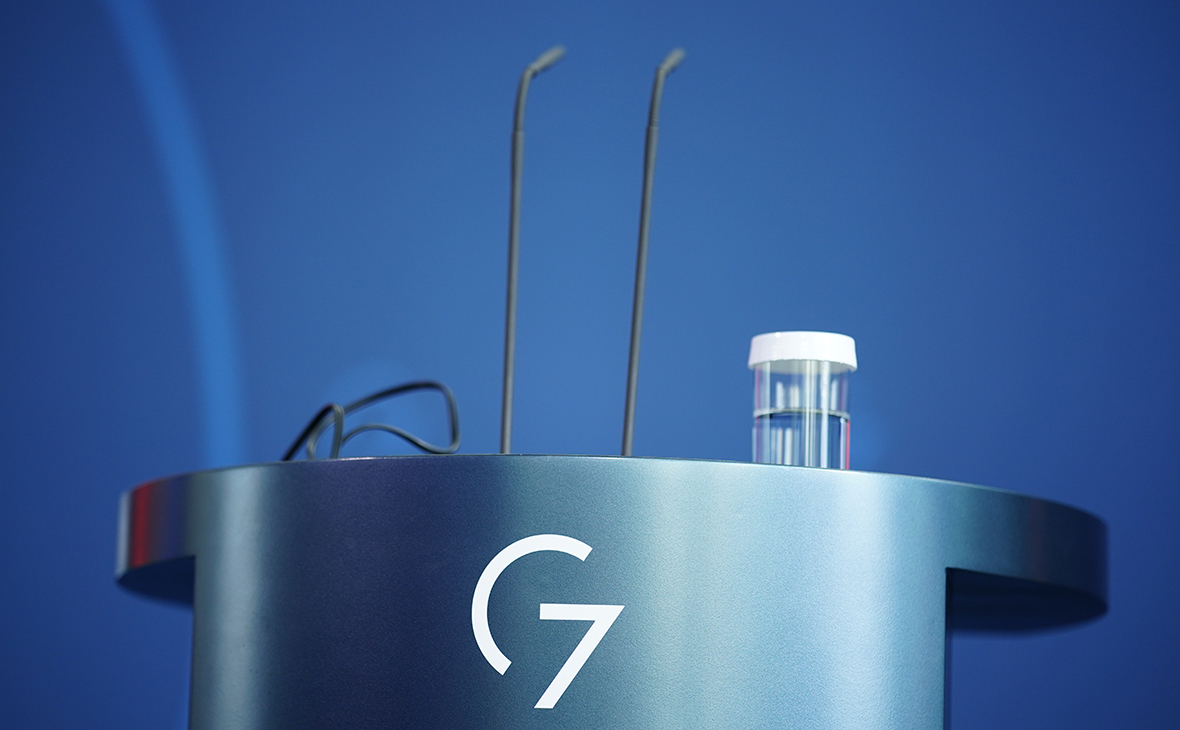 The leaders of the G7 countries (Great Britain, Germany, Italy, Canada, France, Japan and the United States) will discuss new sanctions against Russia on Sunday, May 8, Bloomberg writes, citing sources. According to one of them, during the online discussion, politicians will be able to agree and finalize potential restrictions.
According to the agency, Ukrainian President Volodymyr Zelensky will attend the meeting.
Over the past two months, many countries of the world, including the European Union, the United States and Japan, have introduced several packages of sanctions against Russia— first after its recognition of the independence of the DPR and LPR, and then because of the military operation in Ukraine that began on February 24. Personal sanctions have affected Russian politicians, including President Vladimir Putin and ministers, as well as businessmen and their families, the military, and journalists. The restrictions were imposed on Russian banks and companies, as well as on trade with Russia.
A statement released by the G7 countries on April 20 said that the sanctions were designed "so that they were purposeful in order to minimize harm to third countries and the world economy.
The European Union is now discussing the sixth package of anti-Russian sanctions. According to the head of the European Commission, Ursula von der Leyen, as part of this set, it is planned to ban the import of Russian oil and oil products until the end of the year and disconnect Sberbank and several other large banks from SWIFT.
The proposed measures must be agreed upon by all EU countries. At the same time, the Hungarian authorities openly stated that they would not support the ban on the import of Russian oil, and Reuters wrote about concerns about such a step in Bulgaria, Slovakia and the Czech Republic. and the Czech Republic more time. According to agency sources, the EU has proposed extending the deadline for phasing out Russian oil: until the end of 2024 for Hungary and Slovakia and until June 2024 for the Czech Republic.
Read on RBC Pro Pro Former head of eBay and Hewlett -Packard: "You need to run to the fire, not from the fire" Articles Pro What cognitive distortions prevent us from working with money Articles Pro The EU wants to disconnect Sberbank from SWIFT. What this means for the bank and its shares Pro Predictions Who will take over the warehouse space emptied due to sanctions and the departure of players Pro Predictions Chinese Twitch: where advertisers' clients on streams will flow When ideas don't come to mind: seven tactics for unleashing team creativity Instructions Pro From September 11 to the pandemic: how Booking Holdings overcame crises